The strenght of a Group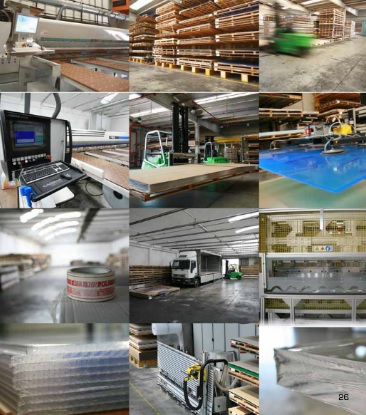 APA GROUP has been able to achieve and hold a leadership position in the production and distribution of plastic materials such as sheets, films and sandwich panels.
The materials treated are several and it includes polycarbonate, methacrylate, PVC, polyester, aluminum composite panels.
The fields of application of the products are numerous (from construction to industry, from advertising to navigation, from acoustic barriers to furniture) as well as the last innovative applications (scooters and boats windshields, railway carriage and aircraft fittings, visors, cars dashboards, credit cards…).
Whatever the application field, the strategy has been to meet the needs of designers, transformers and retailers by offering appropriate and innovative products, together with an efficient, reliable and competent service (stock availability, cut to size, quick and on time delivery) as well as a diffused distribution throughout the country.
Thanks to this well-pursued strategy the group has gained over time the confidence of important customers.
APA GROUP - INNOVATIONS IN SERVICES